You can find information about our older generations of our HMI panels here. Some are still in production, while others are discontinued and no longer sold, but still supported for service and repairs.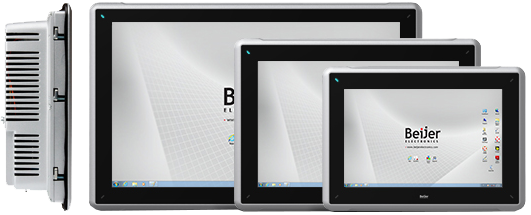 Previous models of HMI and PCs
Convert smoothly to our modern X2 HMIs
Do you have E1000 or EXTER HMI's in your production facility? The E1000/EXTER operator panels from Beijer Electronics are end-of-life and it's time to set a successful strategy to secure all the engineering efforts you have put in to your current applications. Convert smoothly to our modern X2 panels using iX software with great result and minimum effort.