Take your EXTER/E1000 applications to the next level!
EXTER/E1000 was introduced in 2005 and has achieved great popularity during the years on the market thanks to ease-of-use, solid functionality and reliable operation. Now key components have become difficult to source and the technical risk of maintaining the EXTER/E1000 product platform becomes too large.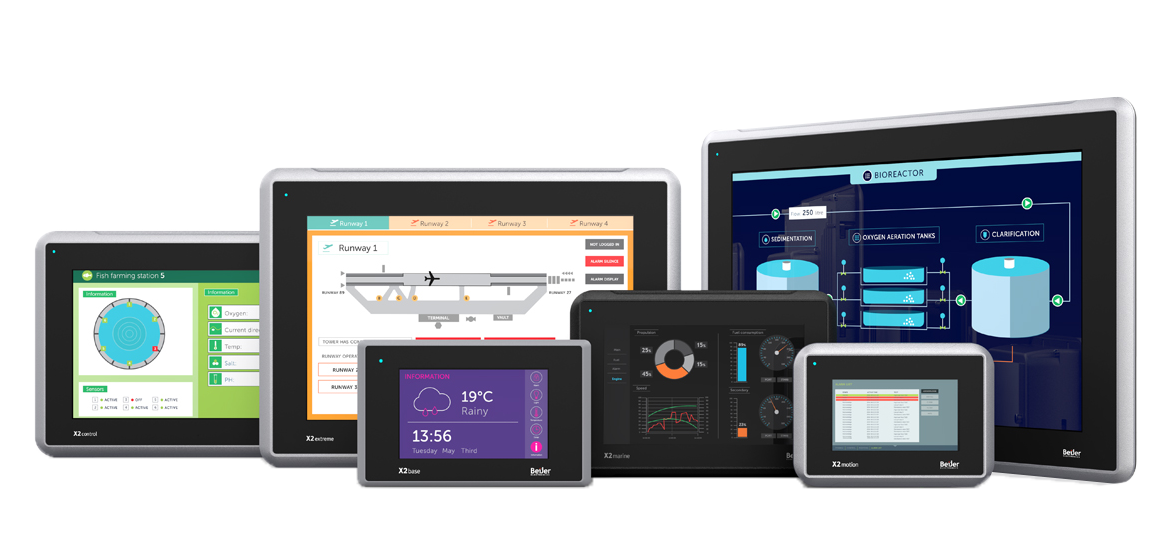 Advantages of moving to the X2 series
The replacement of the EXTER/E1000 is the X2 HMI series released in 2016.
The X2 series is the next generation of HMIs from Beijer Electronics. Six product families combine great design with strong performance to power your HMI solutions. Create smart integrated solutions boosted by iX HMI software and WARP Engineering Studio.
Migration table EXTER/E1000 > X2 series
It's easy to find the right replacement panel for your existing EXTER/E1000 panel. Follow the link and look up your X2 replacement panel in the migration table.

Convert smoothly to our modern X2 HMIs
Do you have E1000 or EXTER HMI's in your production facility? The E1000/EXTER operator panels from Beijer Electronics are end-of-life and it's time to set a successful strategy to secure all the engineering efforts you have put in to your current applications. Convert smoothly to our modern X2 panels using iX software with great result and minimum effort.
Watch the video and see how easy it is!
This tutorial shows how easy it is to convert your existing E1000/EXTER application to iX Developer and X2 operator panels. During the conversion we will introduce tools that will simplify and speed up the conversion process.