Give life to all your IIoT projects
Unlock the data of your machines to enable remote monitoring, predictive maintenance and other value-added services.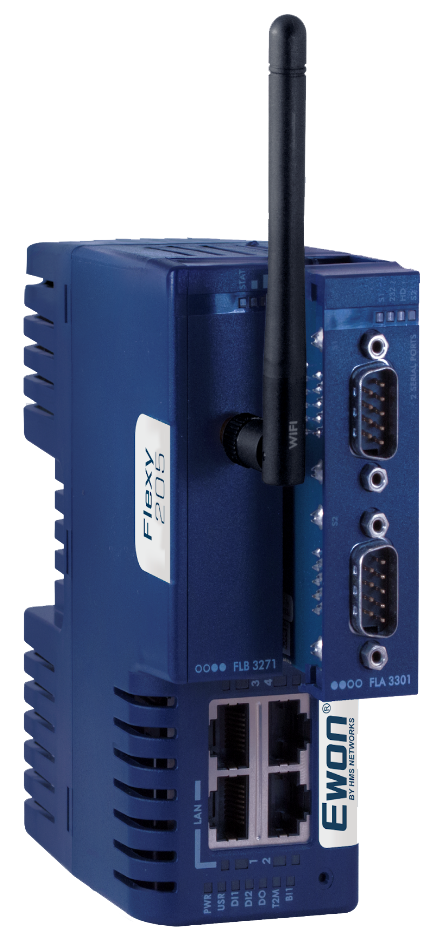 Our solution focuses on machine builders who wants to stay competitive. That's why our machine builders are obsessed with optimizing every aspect of their operations.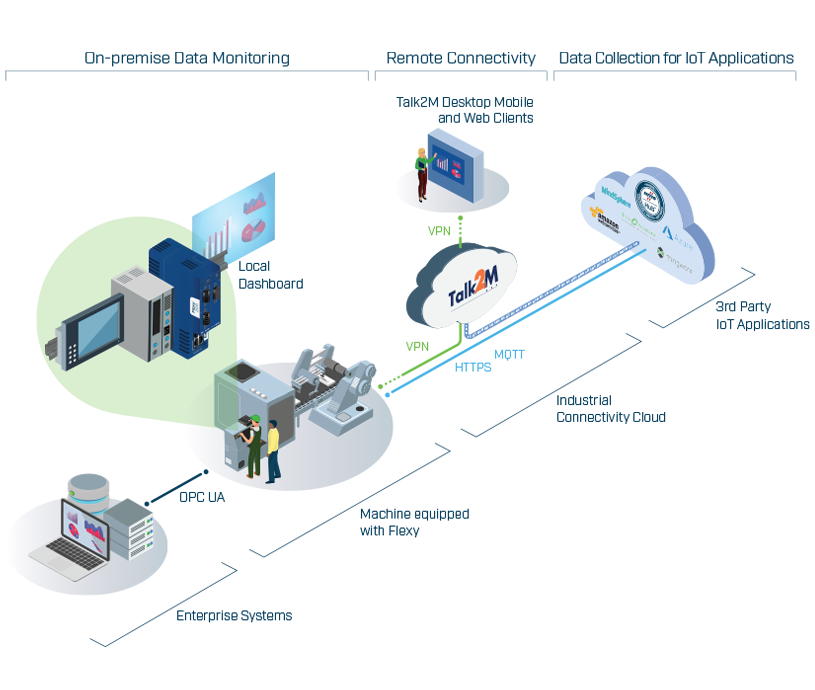 The combination of Flexy, our IIoT data gateway, and Talk2M, the first secure industrial cloud, enables our customers to connect to their machines and collect data from wherever they are deployed.
Ewon Flexy - Take advantage of the Flexy modularity
The Ewon Flexy offers many services to manage your data.
PLC Data Acquisition
Alarm Management and Notification
Data Logging and Retrieval
Data Publishing protocols: OPC UA, Modbus, MQTT, SNMP, HTTPs
Local web-dashboards / ViewON
Cloud live KPIs
Programming (Basic & Java)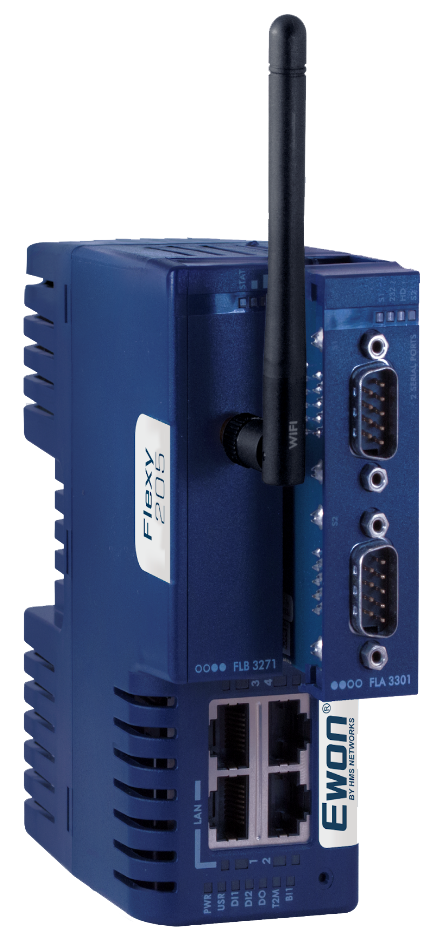 Ewon Flexy Extension Cards
The Ewon Flexy is equipped with extensions cards allowing you to keep up with the evolution of communication technologies while protecting your investment in the device. Discover them all and build your perfect Flexy!