Anybus Wireless Bridge II – Ethernet
Anybus® Wireless Bridge enables you create an industrial wireless connection in an industrial Ethernet network. This second generation of the proven and trusted Wireless Bridge can communicate via both Bluetooth and Wireless LAN and is ideal for communication through hazardous areas or hard-to-reach locations where cables are not desirable. It provides an effective wireless range of up to 400 meters.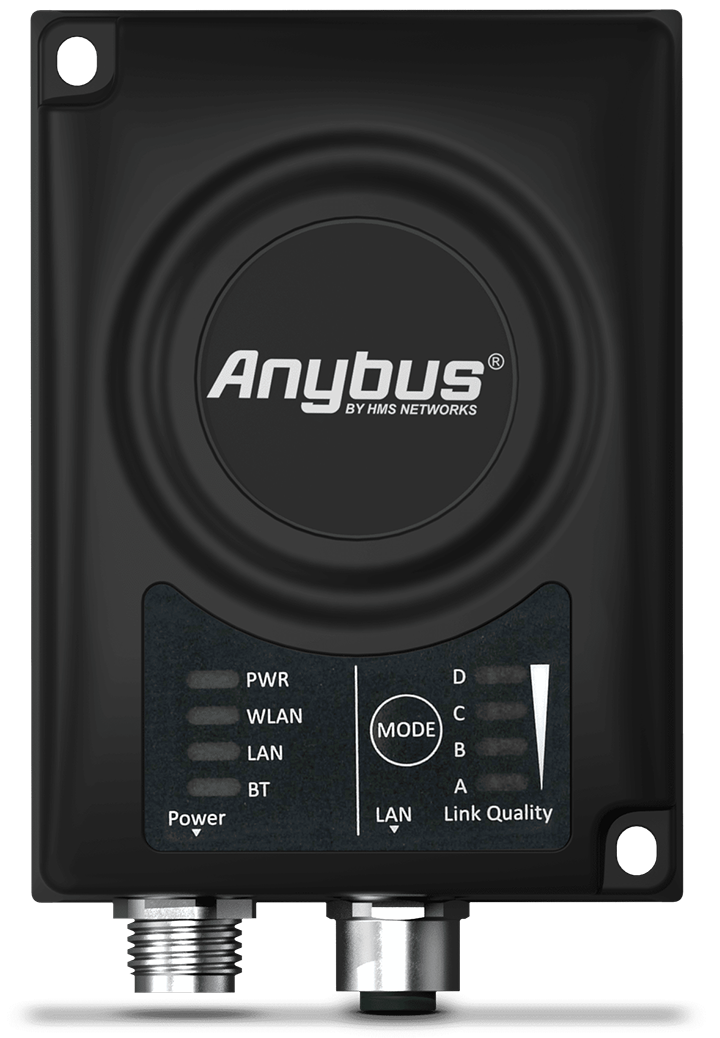 Get rid of your Ethernet cable
Do you have an Ethernet Cable? Want to make a wireless gap? Anybus Wireless Bridge is the perfect fit with it's super easy setup and robust communication!
Use the Anybus Wireless Bridge to create a wireless connection in a PROFINET, EtherNet/IP, Modbus-TCP or any TCP/IP based protocol.
Seamless integration of Wireless Bridge and Wireless Bolt, they work perfectly together!
Features & Benefits
Use with point-to-point wireless Industrial Ethernet installations through hazardous or hard-to-reach locations
Use as an Access Point for up to seven clients
Suitable for AGV's (Automatic Guided Vehicle)
Fast Roaming (IEEE 802.11r), High link speed (IEEE 802.11n), Robustness (three internal antennas, including MIMO) 
Eliminates the need for expensive or maintenance-heavy cabling
Bridges TCP/IP Ethernet and protocols such as: BACnet/IP, EtherNet/IP, Modbus-TCP and PROFINET
Max range of up to 400 meters
Full compatibility with Anybus Wireless Bolt — a wireless product for machine mounting
Easy setup via push button or web interface
Advanced configuration with AT commands
Compatible with PROFIsafe requirements
Rugged IP65 rated industrial design
Security features for a secure industrial operation
Three built in antennas for higher performance and better robustness
Operation with Wirelesss LAN, Bluetooth classic and Bluetooth Low Energy.
Starterkit available
Ethernet Features
Technical specifications
The Anybus Wireless Bridge supports up to 400 meters of reliable wireless communication and can communicate via both Bluetooth or WLAN. It is ideal for replacing Ethernet cabling in hard-to-reach or hazardous locations.